Medical Facility Cleaning
No one needs to explain the importance of a sanitary work environment to a healthcare professional. A clean environment is critical to the safety of your patients and staff, and your practice's reputation depends upon it.
Miami Top Cleaning provides hospital-grade cleaning for South Florida medical facilities. The medical cleaning services we provide ensure all exam rooms, lobbies, waiting rooms, patient rooms, medical offices, etc., are spotless and free from pathogens. If you own or manage a healthcare facility in South Florida, you know the importance of disinfecting your rooms, the facility, and equipment. Call today to discuss your cleaning needs.
Medical Disinfection and Sanitation
Cleaning medical facilities and healthcare facilities differ from other types of facilities, where a healthy environment may be of importance but is secondary to other concerns. Our medical office cleaning services follow the Centers for Disease Control and Prevention (CDC) guidelines for terminal cleaning:

Our cleaning team conducts a preliminary visual assessment of the medical facility.
High-priority items are cleaned immediately,
We move from "clean to dirty," which prevents the spread of dirt and germs from dirty spots to cleaner ones.
We disinfect from high to low, which prevents dirt or liquids that may contain bacteria and germs. For example, during our daily cleaning of an exam room, we would start with cabinet handles, move down to bedside rails and light switches, and eventually work our way down to bed legs and floors.
Our trained employees work in a methodical pattern to ensure that they don't miss anything.
We ensure that our staff has the proper tools and supplies for the job (i.e., disinfecting fluids, disposable cloths, PPE, etc.
There's more to cleaning and disinfecting healthcare environments than what we've listed above, but this overview provides some insight as to how we've developed and evolved our cleaning procedures.
The Types of Medical Facilities that Use Our Services
Physicians Offices
Doctors' offices require regular cleaning to prevent cross-contamination between patients and staff members. This is a core principle when it comes to disease mitigation. Furthermore, no one wants to sit in a dirty medical office. That's why we recommend cleaning and disinfecting all parts of a medical office on a daily basis.
Urgent Care Centers
The patients who walk into urgent care centers are often sick with airborne pathogens, wounds, and other types of afflictions, which makes disinfection essential. Once your medical healthcare facility is disinfected, you have the confidence of knowing that your patients are less likely to get infected or reinfected by bacteria, viruses, or other dangerous pathogens.
Dental Offices
We provide dental office cleaning that is compliant with the Occupational Safety and Health Association OSHA regulations. We apply the terminal cleaning method described above to produce a high level of cleanliness that will meet your requirements.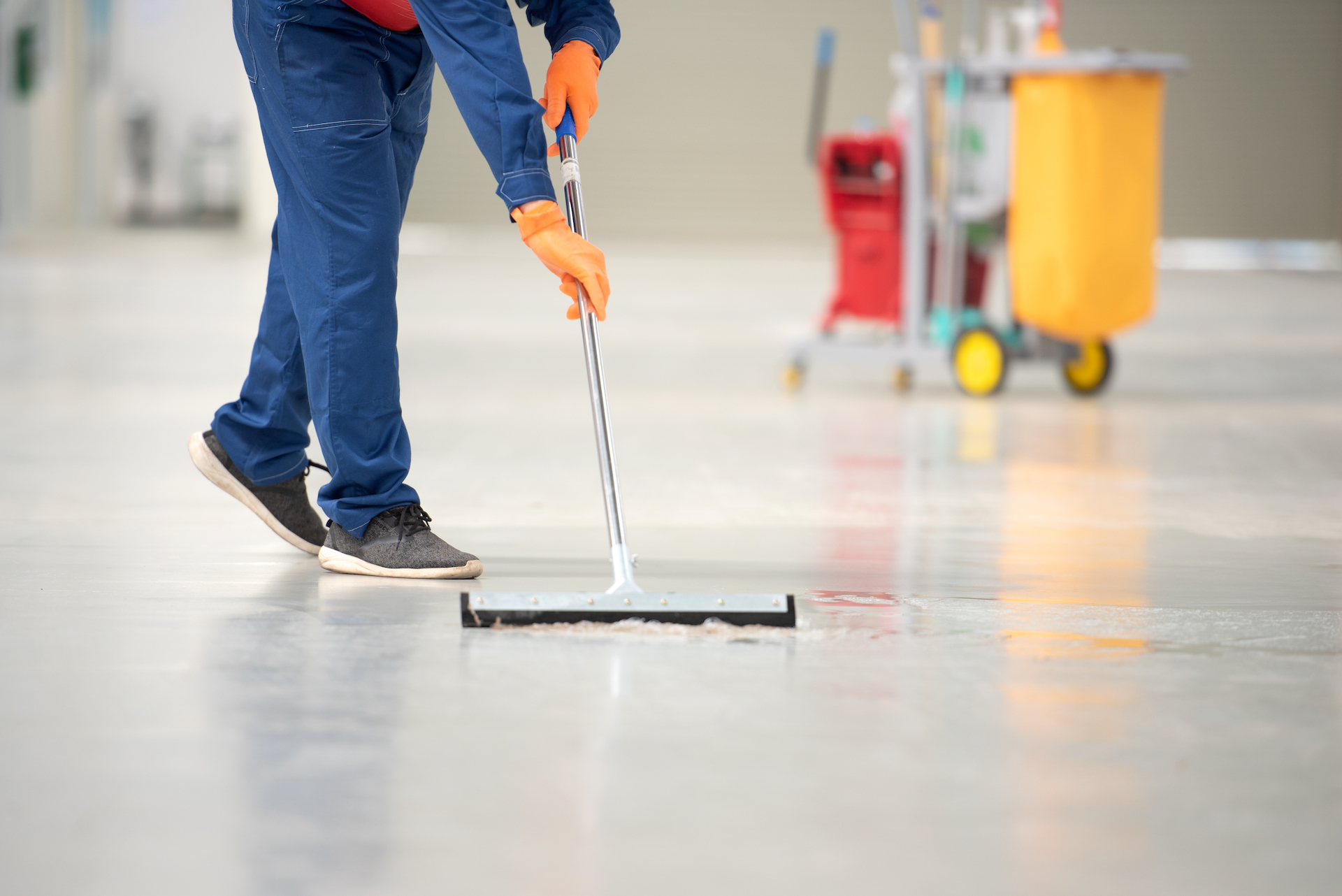 Frequently Asked Questions About Medical Cleaning
The following are the most frequently asked questions about our professional medical cleaning services. If you have specific questions about medical office cleaning for your facility, call us today.
What are the three levels of cleaning?
Cleaning, sanitizing, and disinfecting are among the professional cleaning services we provide. Cleaning refers to removing dirt, dusting, and vacuuming debris. Sanitizing involves using cleaning solutions to eradicate areas where germs tend to develop. Disinfection means actually destroying existing pathogens with harsh cleaning products.
For medical office cleaning, we perform all three levels of cleaning. Whether we are working in an operating room or on the tabletops of a reception area, we ensure that we sanitize all medical offices with proper cleaning.
Why do we need daily medical office cleaning?
Federal agencies like the CDC and OSHA have exacting requirements for the medical industry. While the rules may vary for hospitals and dental offices, the reasons for the extraordinarily high standards are numerous:
Infection control – All medical offices are collection points for infected and sick people.
Occupational safety – Medical staff workers and professionals are vulnerable to disease and illness by the nature of their profession.
Patient satisfaction – Not only are visitors and patients more likely to be satisfied with their experience, but they're also less likely to contract an infection while at your facility.
Healthcare Environmental Services in South Florida
Whether you are a healthcare business owner or work in the health administration department of a hospital, you require the gold standard of healthcare cleaning protection. Miami Top Cleaning's healthcare cleaning services go far beyond basic room cleaning.

In addition to the hospital and medical disinfecting services in Miami we provide, Miami Top Cleaning also can perform the following services:
Our hospital-grade methods will protect your patients, your staff, and your reputation. Contact us today to discuss the health cleaning services that your facility requires.